Elevian Launches to Develop Regenerative Medicines for Age-Related Diseases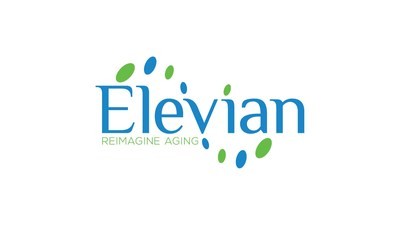 Elevian, a new company developing medicines that restore youthful regenerative capacity, with the potential to treat and prevent age-related disease, launches at TechCrunch Disrupt's Startup Battlefield. The company has secured $5.5M in seed funding to date from Bold Capital (led by founding Elevian investor Peter Diamandis), WTI, Stanford StartX fund, Longevity fund, Kizoo Ventures, Thynk Capital, and other investors.
"By therapeutically targeting a fundamental mechanism of aging, it may be possible to treat and prevent many diseases of aging with a single drug." – Mark Allen, MD, Co-founder, CEO.
Elevian's founders, working at Stanford and then Harvard, discovered the regenerative effects of young blood. Using a model called parabiosis, they combined the circulatory systems of young and old mice, allowing blood to flow between the animals. After 30 days, they found that young blood regenerated many tissues and organs in the old mice.
The founders went on to discover that replenishing a single circulating factor, GDF11, in old animals mirrors the effects of young blood, repairing the heart, brain, muscle and other tissues. Based on this, Elevian is developing new medicines that increase the activity levels of GDF11 to potentially prevent and treat age-related diseases.
Elevian is on a path to make commercially viable drugs to treat major diseases of aging. Current areas of focus include Coronary Artery Disease, Alzheimer's Disease, Type 2 Diabetes and Sarcopenia (age-related muscle dysfunction). Because aging is an important risk factor for these diseases, regulating GDF11 may provide therapeutic benefit to these patients.
"Elevian is helping to lead a revolution in longevity. We are proud to support them as investment partners." – Peter Diamandis, Founding Investor
Elevian's team consists of prestigious scientists, drug development veterans and serial entrepreneurs. The company has acquired exclusive worldwide license to a broad patent portfolio from Harvard University, claiming methods and compositions to therapeutically modulate GDF11. The company's founders' research has been published in leading journals including Nature, Cell and Science and recognized by the American Association for the Advancement of Science as a Top Scientific Breakthrough.